Monuments and Gardens of Tiergarten
Walking Tour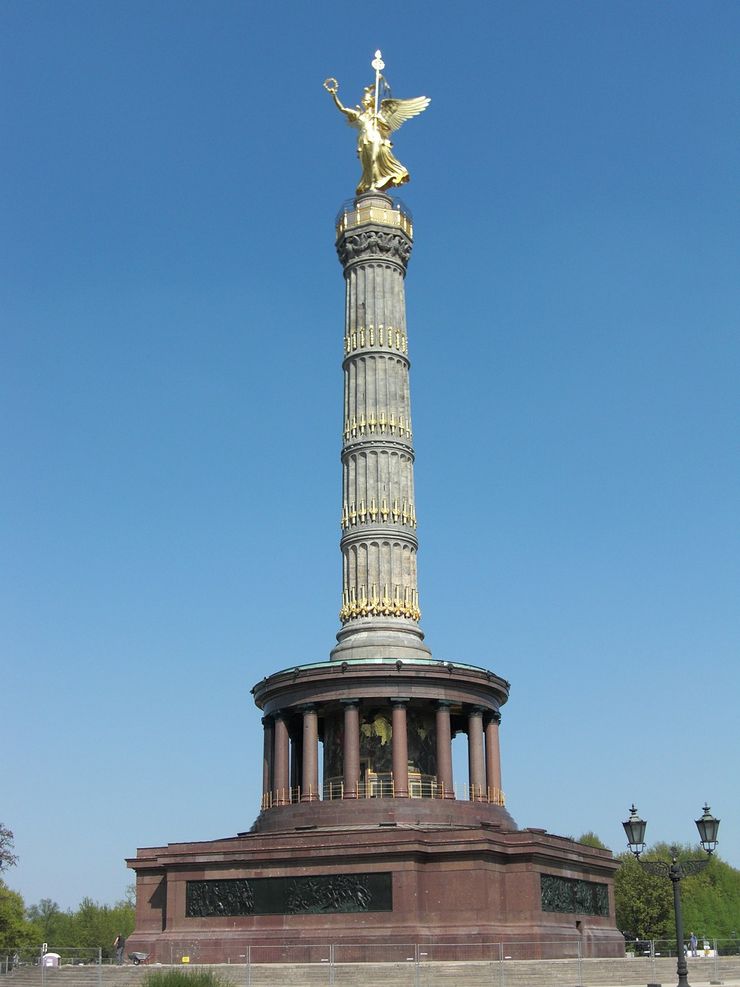 This is a 5 kilometre route with a walking time of about one hour exclusive of stops. Allow at least 2 hours for a more leisurely walk. It starts and ends at and S-Bahn station and there's also a U-Bahn station located near the start and end point.
Directions
How to get to Monuments and Gardens of Tiergarten Walking Tour by U-Bahn or S-Bahn
Nearest U-Bahn or S-Bahn Line(s): S1, S2, S3, S5, S7, S9, S25, S26, U6, U55
Nearest U-Bahn or S-Bahn Station(s): S Bellevue
We start our self-guided walking tour from Bundestag Station as it is closest to the first attaction on the route, however, you can also start from Friedrichstraße Station which is just slightly farther, but gives you many more transportation options for getting to the start.
Directions for the Monuments and Gardens of Tiergarten Walking Tour
Exit Bellevue S-Bahn station, go right and right again onto the path that parallels the river.
Take the first left fork in the path and continue into Bellevue Park where you will get a nice view of Bellevue Castle, a grand neoclassical palace and official residence to the President of Germany
From there backtrack west and then follow the path south to the English Garden. You can enjoy some refreshments at the English Teahouse.
Continuing south you come to Bismarck-Nationaldenkmal - a large monument topped with a statue of Bismarch is surrounded by four smaller statues.
Next on the list is Tiergarten's most famous monument - The Victory Column. You can read more about it on our full page linked to below. It is well worth the nominal fee to go up top for a magnificent view of Tiergarten and the city.
From the Victory Column, cross over to the south side of Bundesstraße 2 and follow the pathway east and southeast to the beautiful Rosegarden and Brunnenschale.
Follow the river east for a short distance until you get to a small bridge and cross over into the Rhododendrum Garden.
Continue southeast to Luisen-Denkmal, a monument dedicated to Louise, the Queen Consort Friedrich Wilhelm III. The monument was erected in 1808, where Queen Louise enjoyed going for walks. There is a monument to Friedrich Wilhelm III a little to the north and a lovely garden in between.
From here, exit the park at Stauffenbergstaße and walk one block south. Go left on Sigismundstaße. Watch for St. Matthews Church on your left and the Nue Nationalgalerie on your right.
Go left on Potsdamer Straße. You will see the striking architecture of Berlin Philharmonie on your left as you walk to the end of our tour at Potsdamer Platz where you can catch your train.
Finding Your Route - Please Wait
Photo Gallery