Discover Berlin Self-Guided Walking Tour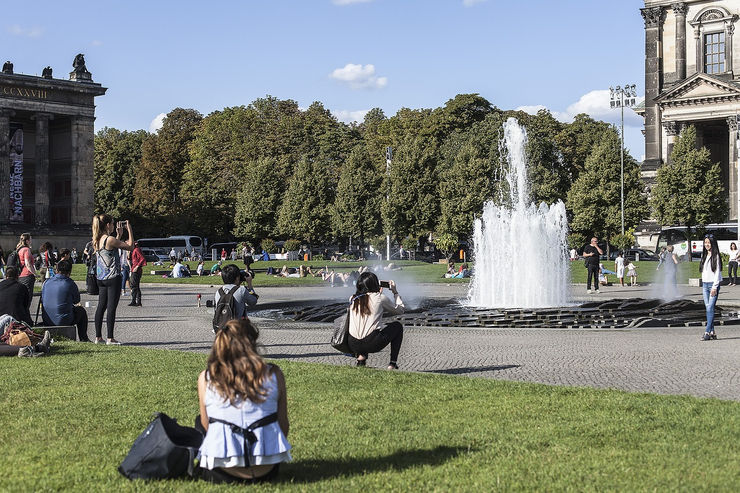 Our 6 kilometre Discover Berlin Self-Guided Walking Tour will give you a great overview of some of the city's top attractions and landmarks with an actual walking time of a little over one hour.
If you only have time for one walking tour, this is the one we would recommend. It will give you a good overview and you can always plan to come back and spend more time exploring the attractions you found most interesting.
You start this walking tour from Bundestag Station as it is closest to the first attaction on the route, however, you can also start from Friedrichstraße Station which is slightly farther, but provides more transportation options.
Directions for the Discover Berlin Self-Guided Walking Tour
Start at Bundestag or Friedrichstraße Station.
From Bundestag Station head south on Konrad-Adenauer-Straße toward Paul-Löbe-Allee.
From Friedrichstraße Station walk west on Dorotheenstraße and jump to step 6.
Turn left onto Paul-Löbe-Allee.
Turn right onto Friedrich-Ebert-Platz at the Reichstag Building.
Head south on Friedrich-Ebert-Platz to Brandenburg Gate and Pariser Platz.
Walk 4 minutes west on Bundesstraße into Tiergarten to see the Soviet War Memorial.
Double-back on Bundesstrabe and turn right onto Ebertstraße.
Continue south on Ebertstraße to the Memorial to the Murdered Jews of Europe located between Behrenstraße and Hannah-Arendt-Straße.
Continue south on Ebertstraße to Potsdamer Platz.
Go south on Potsdamer Platz and continue on Stresemannstraße.
Turn left onto Niederkirchnerstraße and walk east. The Topography of Terror Museum and Berlin Wall will be on your right.
Niederkirchnerstraß turns into Zimmerstraße.
Continue walking east on Zimmerstraße.
Turn right onto Friedrichstraße to see Checkpoint Charlie.
Walk 3 blocks north on Friedrichstraße.
Turn right onto Leipziger.
In 2 blocks, turn left onto Markgrafenstraße.
Walk north 2 blocks on Markgrafenstraße to Gendarmenmarkt.
View the French Cathedral, German Cathedral and Konzerthaus in the square.
Continue north on Markgrafenstraße.
Turn right onto Behrenstraße.
Turn left at Bebelplatz toward Unter den Linden.
Turn right onto Unter den Linden.
Turn left into Lustgarten.
Head northeast through Lustgarten to Am Lustgarten and cross over to the park adjacent to the Berlin Cathedral.
Angle through the park to Friedrichsbrücke (Friedrichs Bridge) and cross the Spree River.
The tour ends on the Promenade across from Museum Island and the Bode Museum.
You can cross the Spree again on the Monbijou Bridge and make your way west back to Friedrichstraße or Bundestag Station.
What You Will See on this Walking Tour
Historic Buildings and Landmarks that you will see on our Discover Berlin Self-Guided Walking Tour include the following:
As you follow the route, click the links below for more information and history about each landmark.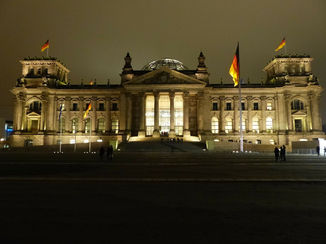 Reichstag Building

Nearest Public Transport Station: Berlin Friedrichstraße, Bundestag Station, Mohrenstraße

The best city views are seen from top of the Copula. Visitors stroll up and down the spiral ramps in a corkscrew pattern where they may view the chamber working and ..... read more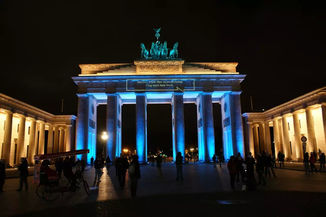 Brandenburg Gate'

Nearest Public Transport Stations: Berlin Friedrichstraße, Bundestag, Mohrenstraße

Completed in 1791, the Brandenburg Gate or Brandenburger Tor is on of the most renowned monuments in Berlin. As such, it should be high on every visitor's list of things to see and do. This magnificent monument is ..... read more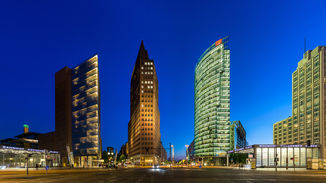 Potsdamer Platz

Nearest Public Transport Stations: Potsdamer Platz

In the heart of Germany's capital, Potsdamer Platz is a bustling square that won't disappoint.  It features significant historic and modern structures sure to interest everyone.  Known worldwide as the ..... read more
Topography of Terror Museum

Nearest Public Transport Stations: U Kochstraße, S Potsdamer Platz

The Topography of Terror Museum in Berlin is a permanent exhibition and memorial to the history and terror inflicted by Naziism and the SS troops leading up to, and during, the Second World War. It serves to tell the story of how..... read more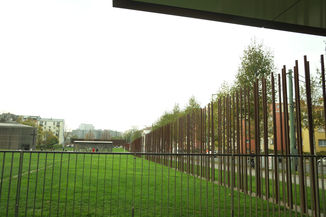 Berlin Wall Memorial

Nearest Public Transport Stations: Berlin Nordbahnhof, Schwartzkopffstraße

The Berlin Wall Memorial will give you a real sense of what it was like for the people who lived next to the wall as it went up. You'll also learn how a number of them escaped...... read more
Checkpoint Charlie Museum

Nearest Public Transport Stations: U Kochstraße/Checkpoint Charlie, S Potsdamer Platz

A main tourist attraction in Berlin is Checkpoint Charlie. The western allies gave Checkpoint Charlie its name using the NATO phonetic alphabet C during the Cold War. ..... read more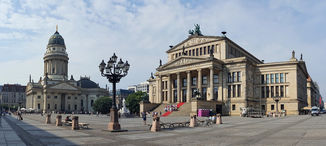 Gendarmenmarkt Square

Nearest Public Transport Stations: U Französische Str. , U-Bhf Hausvogteiplatz, U Stadtmitte

With the opposing domed towers of the German Cathedral and the French Cathedral situated at each end and the famous Konzerthaus (concert hall) Gendarmarket taking up the third side, Gendarmenmarkt is considered by many to be ..... read more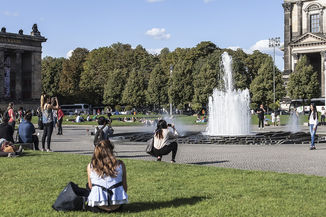 Lustgarten

Nearest Public Transport Station: U Bernauer Straße, U Eberswalder Straße, U Voltastraße, S+U Schönhauser Allee

The Lustgarten (which means Pleasure Garden in English) is a pleasant neoclassical park on Museum Island. It is smack dab in the midst of several iconic landmarks. ..... read more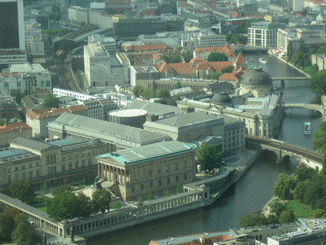 Museum Island

Nearest Public Transport Stations: S+U Berlin Friedrichstraße

If you love Museums, Museum Island is an absolute must see. There is no place like this anywhere else in the world. Visit five world class museums on one island for one admission fee. ..... read more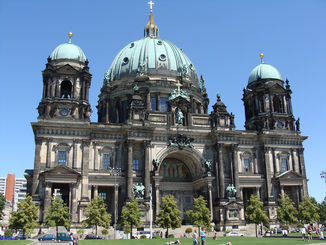 Berlin Cathedral

Nearest Public Transport Station: Alexanderplatz

Located next to Lustgarten on Museum Island, The Berlin Cathedral (Berliner Dom in German) is one of the most prominent landmarks in Berlin. It is an important. ..... read more
Directions
How to get to Discover Berlin Self-Guided Walking Tour by U-Bahn or S-Bahn
Nearest U-Bahn or S-Bahn Line(s): S1, S2, S3, S5, S7, S9, S25, S26, U6, U55
Nearest U-Bahn or S-Bahn Station(s): U Bundestag or S Berlin Friedrichstraße
Finding Your Route - Please Wait
Photo Gallery